Gokyo Lake Trek in October
Mount Trails | Local Experts
August 27, 2018
Gokyo Lake Trek in Nepal is the best trekking in Everest Region for any trekker or travelling enthusiast. There are best trekking route in Everest Region, amount them Gokyo Lake Trek is one of the best trekking route. Beautiful Himalaya's views and nature gifted lakes made Gokyo Lake Trek the perfect and the best trek Trekking in Nepal.
Gokyo Lake Trek is possible and doable during the whole year but October is the most strongly recommended and preferred month. The month of October falls in autumn season which is consider as the peak season for trekking in Nepal.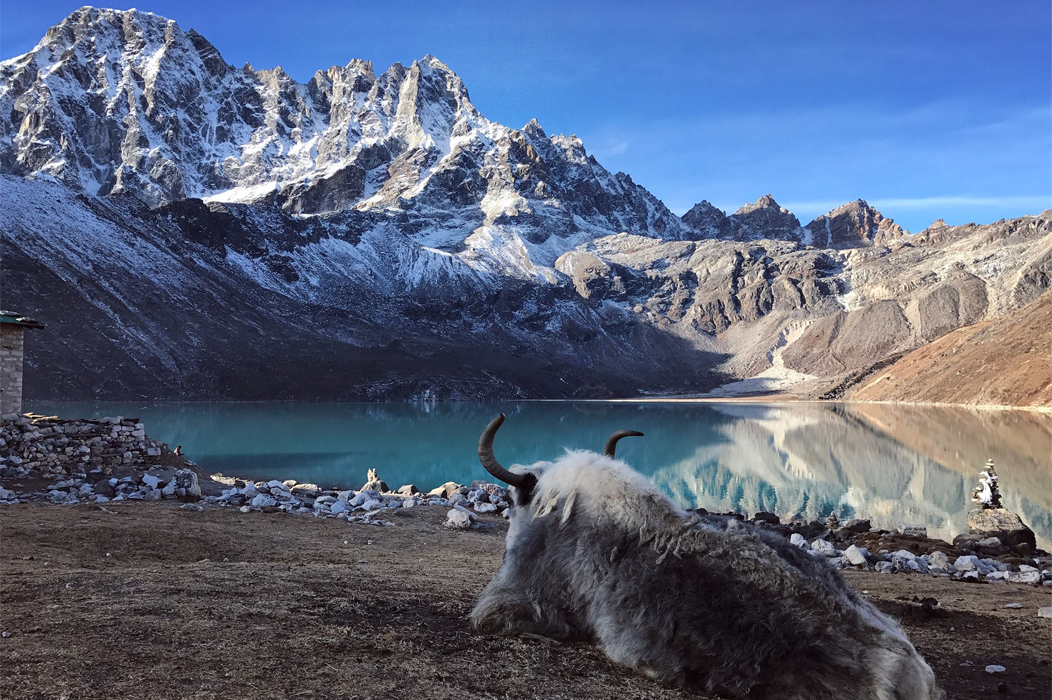 Trek in autumn season, we can see the spectacular views and perfect weather condition. It is also the month of the biggest festivals in Nepal which can add more fun on trek as well as experience the local culture to its fullest.
Weather condition in October for trekking in Gokyo Lake
The weather conditions and temperatures of Gokyo Lake trek during the autumn season will be average temperature ranges from about 4 to 8 degree with every 100 m ascend above 4000m. During the nights are slightly colder than day time which is about 2-5 degree average.
Trek with a guide and porter in Gokyo Lake
You can choose Gokyo Lake trek in October with or without a guide and porter. Trekking with a guide and porter is safer and can almost guarantee you will not get lost on the trails. They will also provide you with in-depth information about the trails, help you to find the best accommodation and serve you food along the trek, physical infrastructure, weather, flowers and fauna.
Guide and porters always sincere on their duty, experience in himalays so you get better knowledge and improve your overall experience of the trek accompany with guide and porter. If you do decide to accompany your trek with Guide only or other support crew (Porter), we also do provide our expert guide and porter for hire on any trek in Nepal. Do hire them from a licensed agency like Mount trails to make your trek memorable and of course for your safety.
However, you can do as a solo trekker without any one of them and still get to experience the trek to its fullest. We do have to remember that October is the best month to trek in Nepal, you will not be alone on the trails. You can definitely meet fellow trekkers along the way and there are plenty of locals who have basic understanding of English.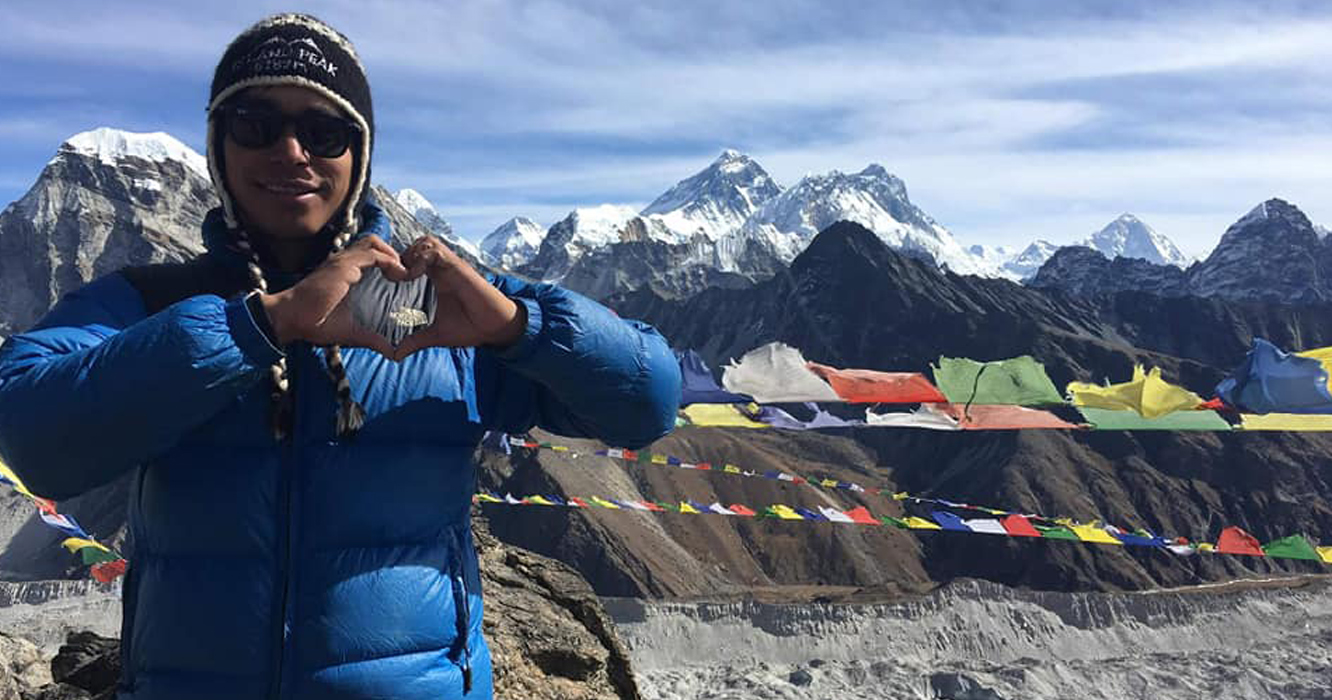 Accommodations in Everest Region
October is one of the best months for trekking in Nepal. It is guaranteed that all the tea houses, hotels, restaurants on the trekking trails will be open during this month but it will be quite busy compare with other trekking seasons so It is recommended that you pre book in advance. It will be harder and overcrowded so it is always wise that you pre book your trip that you get proper accommodation without any problem.
Water and Food in Everest Region.
October is the peak season for trekking in Nepal, all the restaurant and the tea houses on the trails will be quite busy so we have to queue for the food because of the increased number of trekkers. It would be always good idea to have earlier than big group at tea house.
As for water, it is recommended that you bring your own water purifiers to remain on the safe side. Water is available throughout the trails through taps, bottled water, and hot water and so on.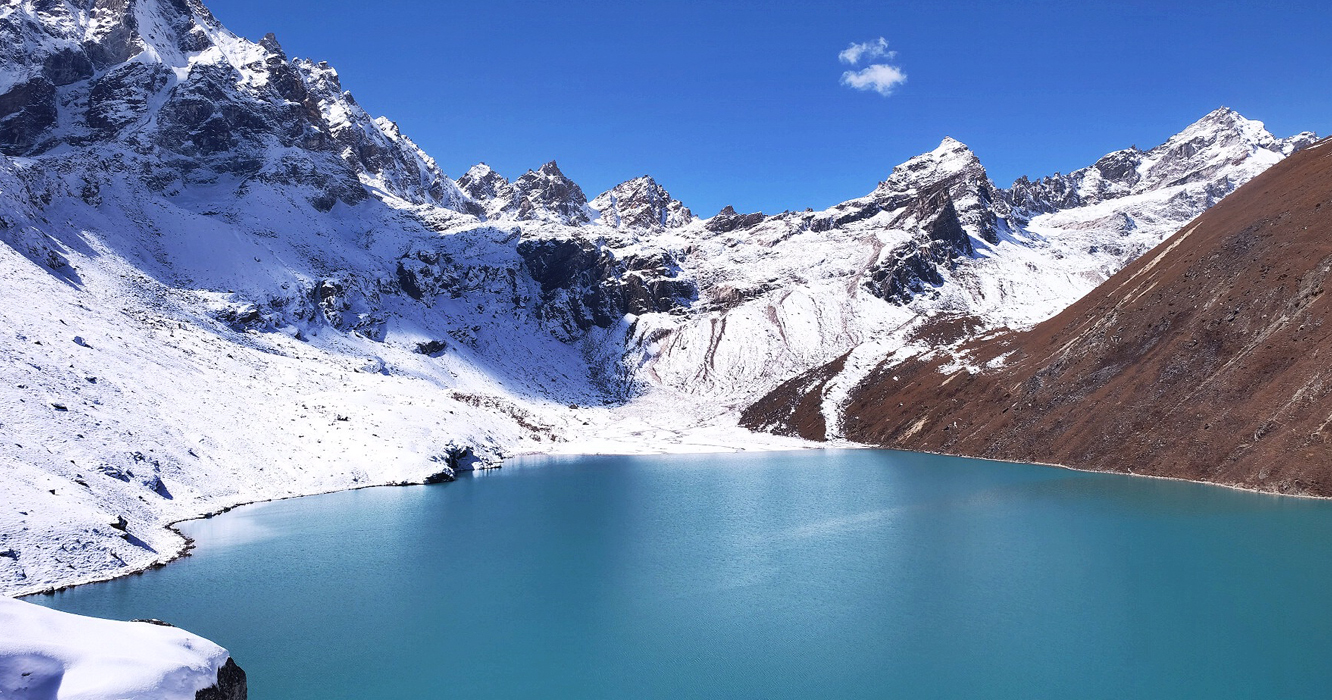 Trekking Permits of Gokyo Lake Trek
Trek to Gokyo Lake we need to have two different types of permits. The first one is the TIMS (Trekkers Information Management System) which is required for almost all treks. The other one is National Park
These permits can be easily obtained either from kathmadu or at the beginning of the trek starting point lukla.
Fitness or Experience for Gokyo Lake Trek
Gokyo Lake trek is good for anyone who is beginners or an experienced trekker. As for fitness, if you can comfortably walk uphill 6-7 hours each day, you can definitely find gokyo lake trek easier. It would be always nice to prepare yourself mentally and physically in advance. We need to require more endurance and some alpine trekking experience and training.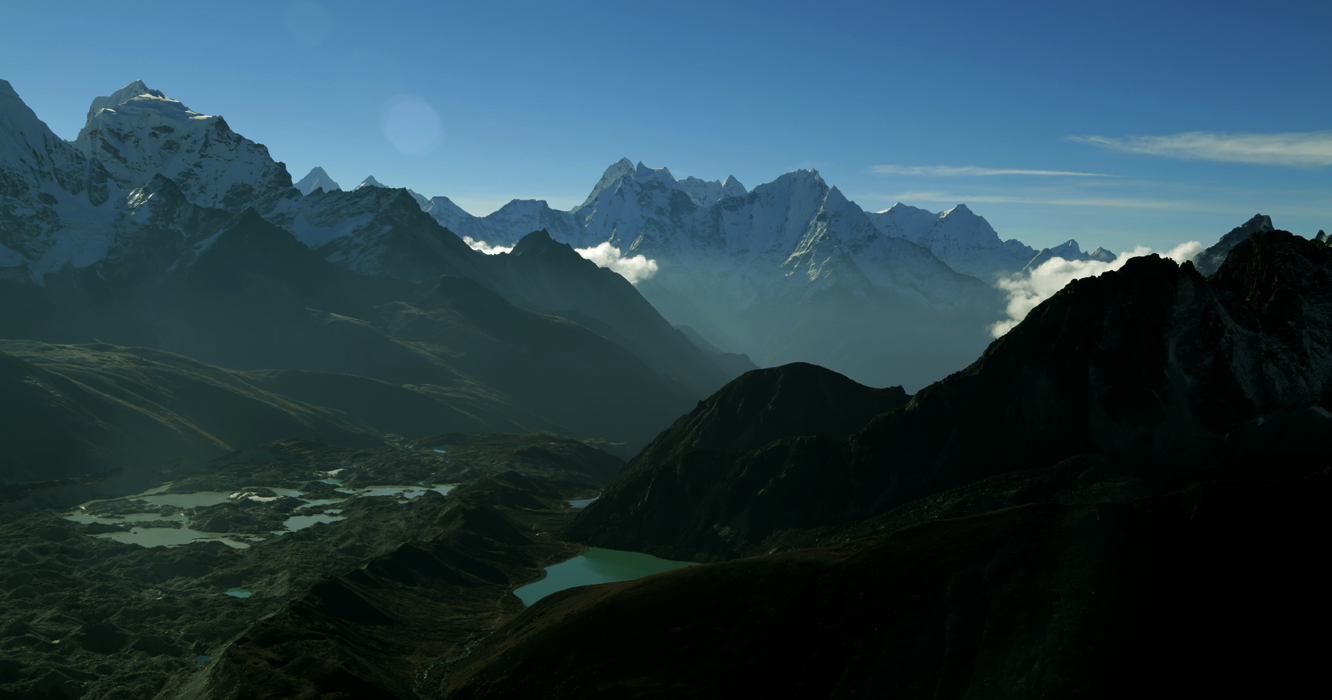 Equipment for Gokyo Lake Trek
Trekking equipment necessary for trekking in Nepal is readily available at affordable prices in Kathmandu. It is possible to get equipment for both rent and purchase in Kathmandu and Pokhara.
Head
Sun Hat
Fleece/Wool hat (to cover ears)
Sunglasses & reading glasses
Scarf to cover face (dust/wind)
Hands
Warm fleece gloves with waterproof/wind
Playing card
Trail map & guide book
Upper body
T-shirts
Lightweight thermal tops
Fleece long shelve tops
Waterproof jacket
Poncho rain cover
Lower body
Under garments
Hiking shorts
Lightweight walking pants
Light weight thermal leggings
Fleece or tracksuit pants
Waterproof shell pants
Feets
Thick warm wool hiking socks
Comfortable Hiking boots
Walking sneakers
Scandals
Walking poles
Sleeping
Sleeping bag -20 is recommended most of the high trekking in Nepal
Sleeping bag liner which would be good to use for more warmer
Medical Kit
See your Doctor befor you go out on adventure and bring some common medicaines
Including Dimox or Homeopathy coco 30 which help for altitude illness
Toiletries and Personal Hygienic
Quick dry towel
Toothbrush & paste
Wet tissue
Nail clippers/file
Toilet paper (you can buy more on trek)
Hand sanitizer (small bottle)
Sun block face/body high UV protection
Lip block with UV protection
Feminine hygiene products
Accessories
Headlamp & spare batteries
Hand touch & spare batteries
Dry packs
water bottles
Trekknig bags and pack cover
Day pack 33litre with waist strap
Money belt
Other Extra Items
Camera & extra batteries
Binoculars
Reading books
Journal & pen
Energy/protein bars (optional)
Insurance
It is strongly recommended to get insurance before travelling or trekking to any parts of the world. Accidents can and do happen even on the safest of trails and while taking every precautions. Some trekking companies do not accommodate you if you don't have the right insurance necessary for the trek. If you already have insurance, make sure it covers all trekking activities and conditions that you plan to undertake. It would be always recommended to have insurance from your home country.
Altitude Sickness
Pease do consult with your physician before you embarking on a high altitude trekking in Nepal and take the necessary medicines and precautions. Gokyo Lake trek is strenuous as a trek level in Nepal.
Do not ever ignore any of the symptoms of High altitude sickness during the trek. Please read extensively about Altitude Sickness and be familiar with the symptoms. If you notice any of the symptoms, stop everything you are doing and rest and then descend. For more details about altitude sickness, you get more info from this link Altitude Sickness in Nepal Himalayas
Reference Itineraries of Gokyo Lake trek
Gokyo Lake detail itineraries are available on the internet and on our website at www.mounttrails.com. Itinerary what you can see on the website include everything from the time of your arrival to the time of your departure. If you would like to customize it, please feel free to write us
Do you have any question about trip Gokyo Lake Trek? Please feel free talk with our adventure consultant @ [email protected] whatsapp for quick question, +9779851169212. Please do let us know about you trip to Nepal , we are so much happy to answer your question and help you design a trip as per your time frame and interest to best meet your needs.