Everest Base Camp Trek in the Monsoon Season
Published by Ning
June 25, 2018
The monsoon season in Nepal falls between June and August. It is also when "summer" happens to be – so the warmest period of the year for the region and an obvious perk for those who fear the chill in alpine regions.
I was repeatedly told it simply isn't the best time to trek, much less to Everest Base Camp – which trail doesn't happen to fall within some of the more favorable rain shadow regions (like Upper Dolpo, Upper Mustang, Tsum Valley treks, amongst others). Of course, I'm always a stubborn one. After some research and asking around, I learnt it's possible even if not ideal, and I still wanted to do it.
For reference, I started the EBC trek from mid-June (2018), early into the monsoon. To be fair, I also did not complete the full trek to EBC, but I have still learnt and appreciated some things about trekking to EBC during the monsoon period, and hope some of these insights will benefit those interested in the trek during this period. I don't want to sort them out as a "pros and cons" list because one man's meat is another man's poison, so I see these as monsoon perks and things to be prepared for during such an off-season – in no particular order.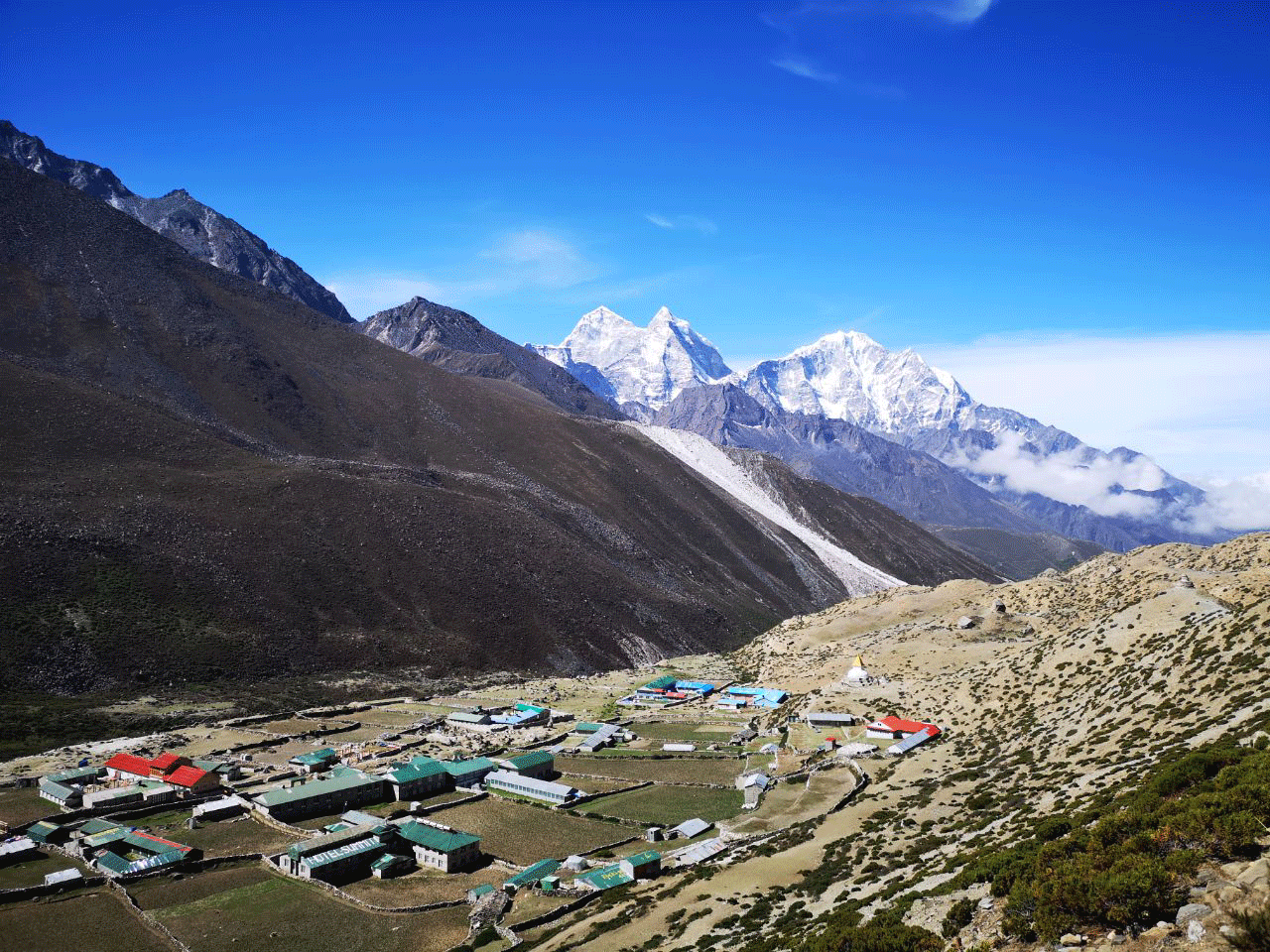 Solitude
Being in the midst of mountains is simply such a beautiful, surreal experience. While I'd love to share it with everybody, there is magic in having the luxury of solitude amid the magnificence around you. During the peak seasons, the trails are peppered with trekkers and with the human traffic, it may be difficult to just take a moment to absorb all you see around you. I loved that the quieter monsoon brings out a meditative quality of the vast Himalayas, which is best appreciated with your own time and space.
Company
In almost direct contradiction to the previous point, I absolutely enjoyed the company of everyone I had met during the trek. I see the same familiar people, over and over again during the trek (but still little human traffic given our different paces and mostly me being a snail ).
The thing is, with only a few lodges open during the off-season, the same bunch of us end up clustered in the same lodges. We end up starting and ending in the same place. You have the solitude in the outdoors, and once you're done trekking for the day, you have great company indoors in the lodges' dining halls (and of course, the introvert in me appreciated that I could also easily retreat to the privacy of my own room any time).
There is an amazing sense of camaraderie amongst all of us. And there is beauty in how we all ended up looking out for each other, for those both with and without guides. I'm so grateful for all the people I have met during the trek and all the more grateful that these encounters are not just one-off conversations but friendships developed over at least a couple of days.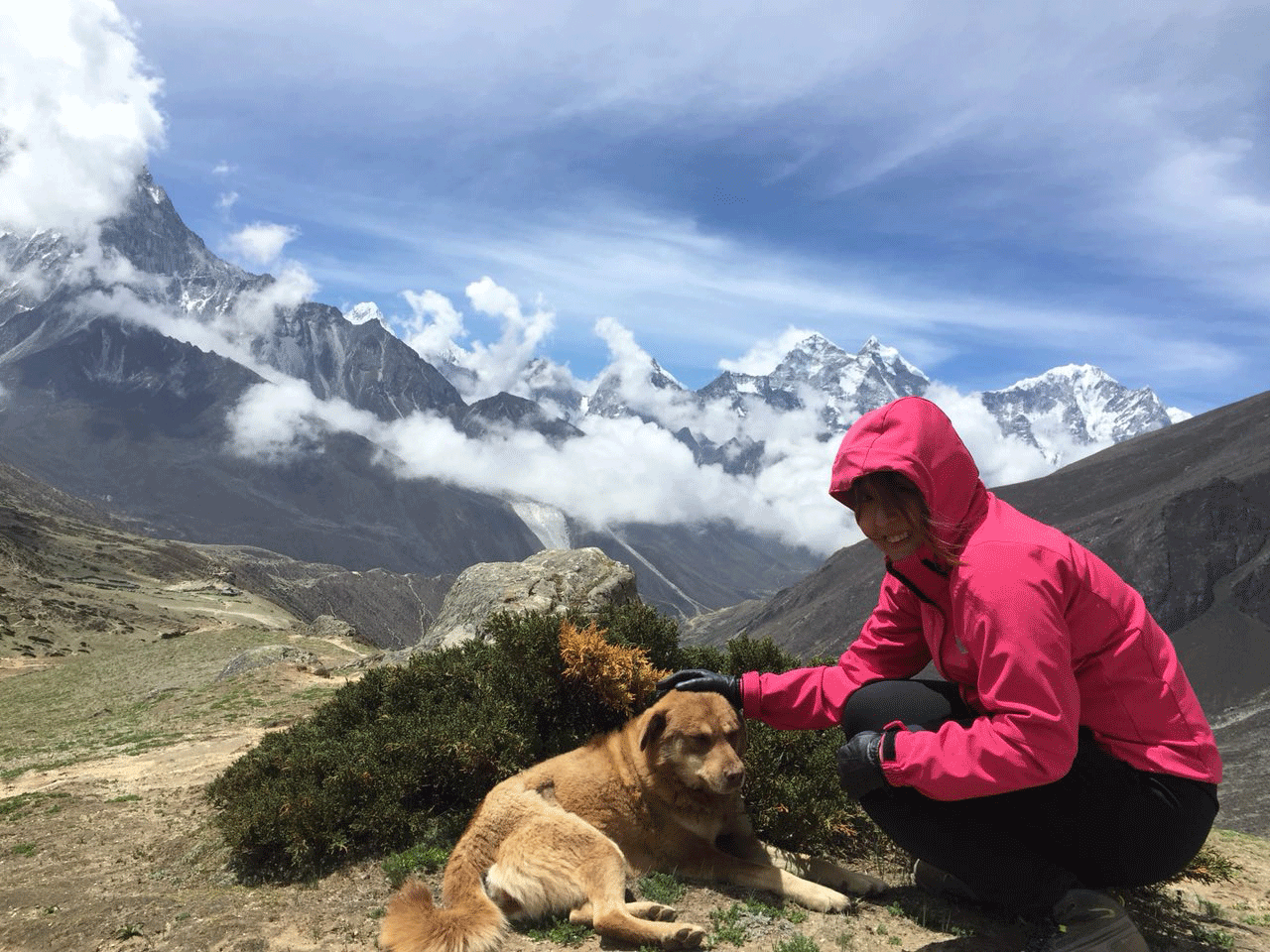 With a day's trek often ending early in the day (before 3pm), I loved to return to the familiarity of the same bunch of trekkers. We were laughing at and supporting each other at the same time, playing card games, sharing stories, and I also spent a fair amount of time promoting the luxurious comfort of hot showers (once even offering my spare towel to someone who didn't bring one because a hot shower is just the best thing ever. Highly recommend!).
Mystical views
There may be a risk of not having any beautiful mountain views due to the cloud cover, but with that many days in the trek and so many viewpoints along the way, there is a good chance you still will get a beautiful view of the mountains.
And when you do, the clouds are there to add a mystical quality to the scene. The moving clouds also make for amazing dynamic time-lapse shots! That, I honestly believe, is much more exciting than pristine clarity of the mountains. The pictures below will illustrate the dynamism of views the monsoon gifted us with.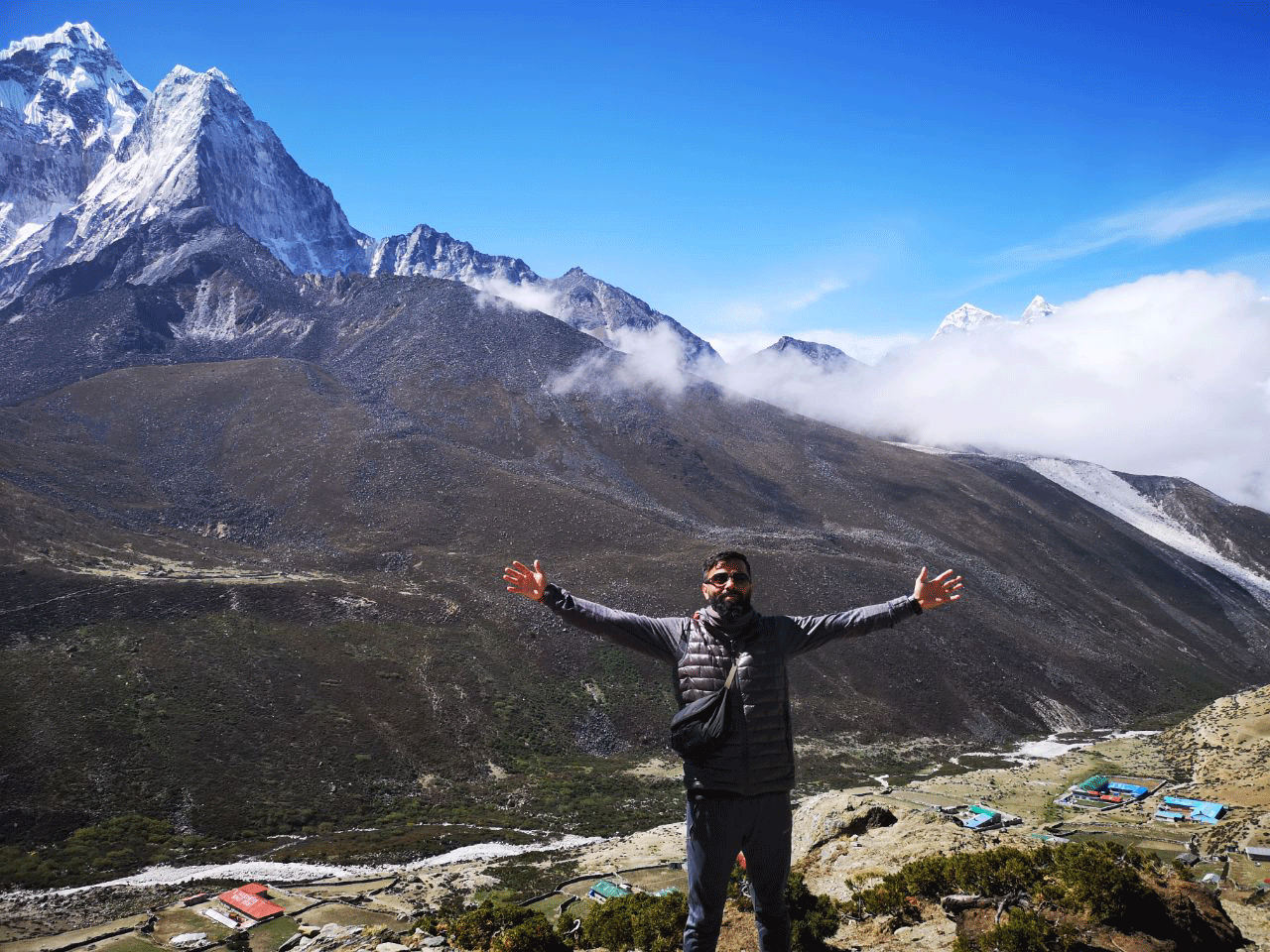 Rain and muddy trails
Obviously. It's the monsoon. Interestingly, though, we encountered no real rain beyond Namche (3440m). Even the pours happened late afternoon and during the night time, so having an early morning start can easily steer you clear from the rain while on the move. At Tengboche (3900m) we were surrounded by mist, and the rains were more like drizzles. An odd kind. It was actually like walking into clouds and meeting the condensation
The clarity improved as we ascended and the propensity for rain appeared to decline. Higher up, the rains again typically occurred in the night time and even so, didn't appear to be heavy downpours. That said, I can only speak from my experience in mid-June and may have well been very lucky!
While we could avoid rain on the move, the terrains remain muddy. I didn't find it too much of a problem but it certainly will be more slippery, with more unstable rocks and occasional sinking into the earth. Just a little more caution and a pair of good shoes will be just fine.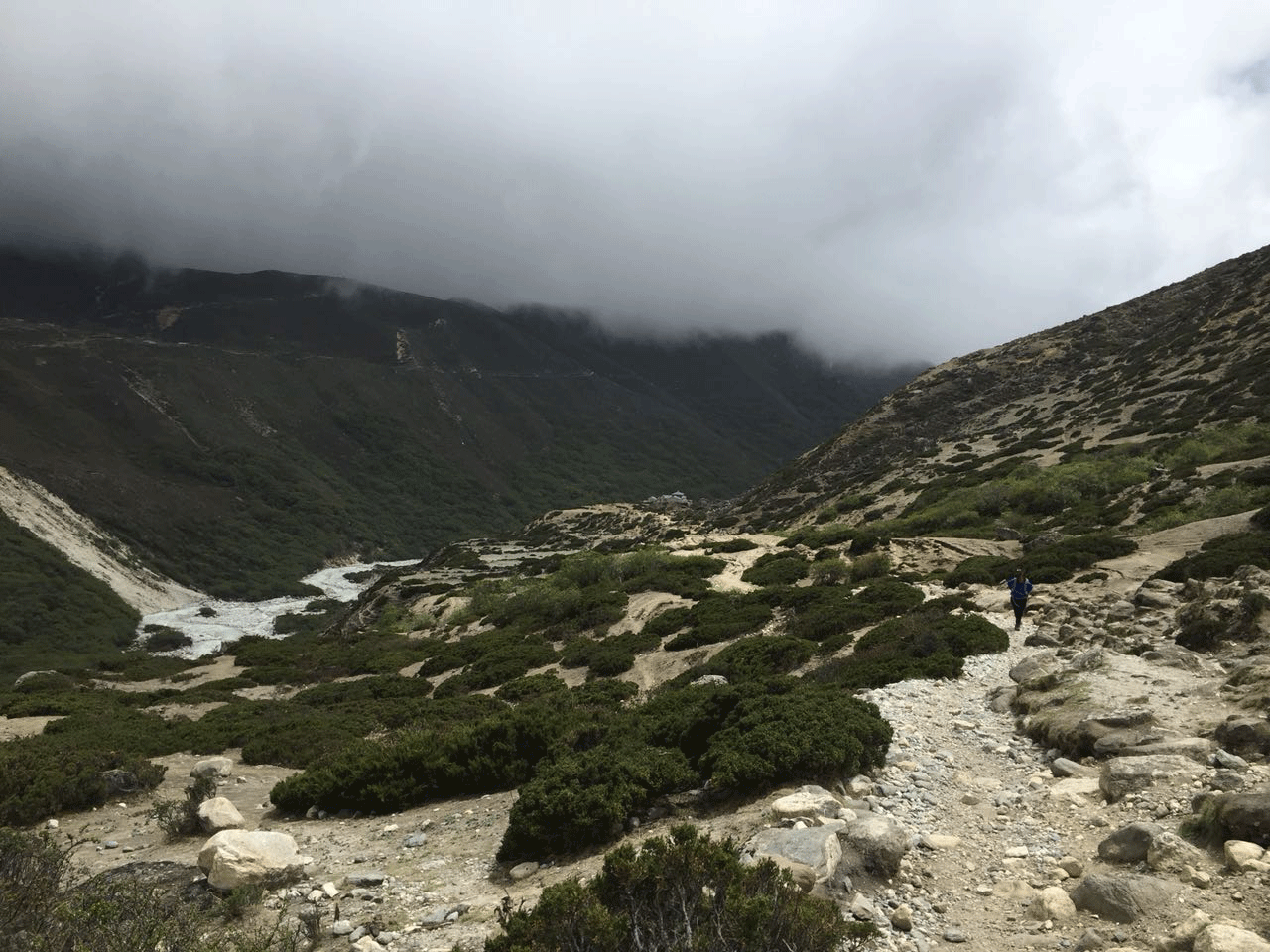 I also didn't encounter any leeches as originally feared, but a fellow trekker who veered a little off the beaten track did find leeches on his neck and on his legs! So it's definitely worth being careful and alert! Not the fanciest of pictures, but hope these few snapshots of what to expect on the ground (literally) will be helpful!
Lodges, food options, shops
Lodges: With the off-season, many lodges suspend operations, scaling with the volume of trekkers in the Monsoon. This means your options will be limited to the lodges that remain open. For some backpackers, this also means you lose leverage in bargaining for a much cheaper (or free) stay, especially higher up with fewer lodges to choose from – there is simply little competition. Many lodges are fairly basic in amenities, and I don't think there are many features to distinguish one from another, so having limited options really wasn't such a big deal.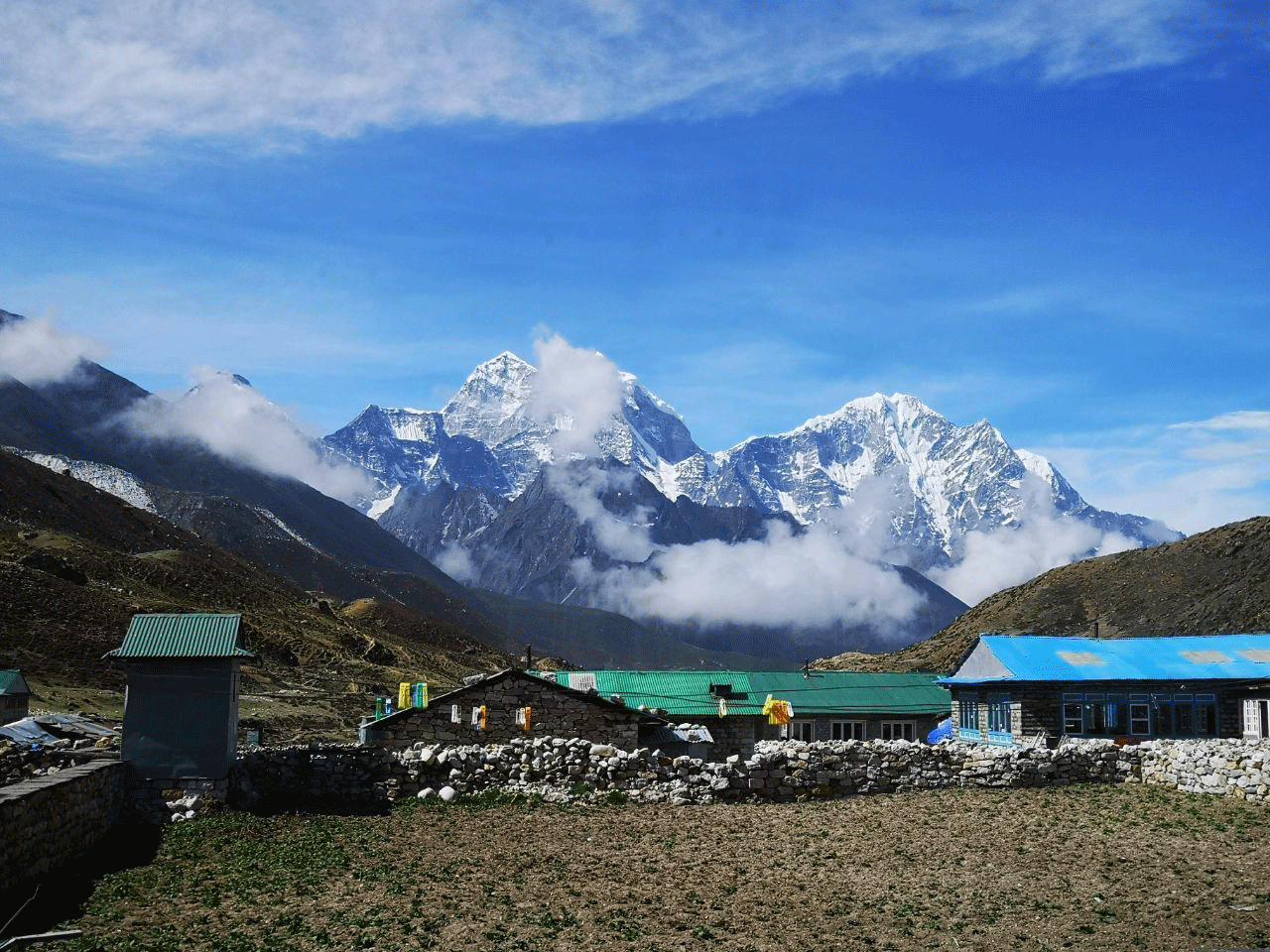 On the other hand, with fewer fellow trekkers, you don't have to worry about prior reservations at lodges that may be overbooked during the peak season! That gives you a bit more flexibility in a trekking itinerary. During my journey, I personally didn't have any issues with the few remaining lodges being overbooked. Although at Tengboche, there appeared to be only 1 lodge open and I was lucky to be one of the last few to get a room. Thankfully, the other trekkers, who arrived later after this lodge filled up, only needed to descend for a short 20 minutes to Deboche to find more lodges available.
Food: Besides potato and wheat, apparently much of other kitchen ingredients are sourced from below the mountains. The off-season business volume provides less incentive to keep perishable ingredients in stock, meaning there will be limitations in the availability of menu items. I stuck to a vegetarian diet during my trek and personally was never told that any of the dishes I requested was not available. However, I know that many requesting meat-based dishes weren't so lucky.
Shops You won't be seeing many shops past Namche Bazaar, but I was nevertheless a little surprised that even the much livelier and lower altitude Namche had many shops and cafes closed during the monsoon season! This limited the last minute gear shopping and our acclimatisation day entertainment areas beyond our lodges. In fact, at quite a handful of shops we entered at Namche, the shop owners shared that they were going to close for the season in the next couple of days. We just barely made it! That was just the start of monsoon, so I can only imagine how much quieter it would be in the thick of the monsoon season.
Volatile flight schedules
At any time of the year, all flights are at the mercy of weather and the visibility of the time of day. This becomes all the more erratic with the monsoon season given greater cloud cover. It is important to be prepared for flight delays and cancellations that may stretch your wait from hours to days.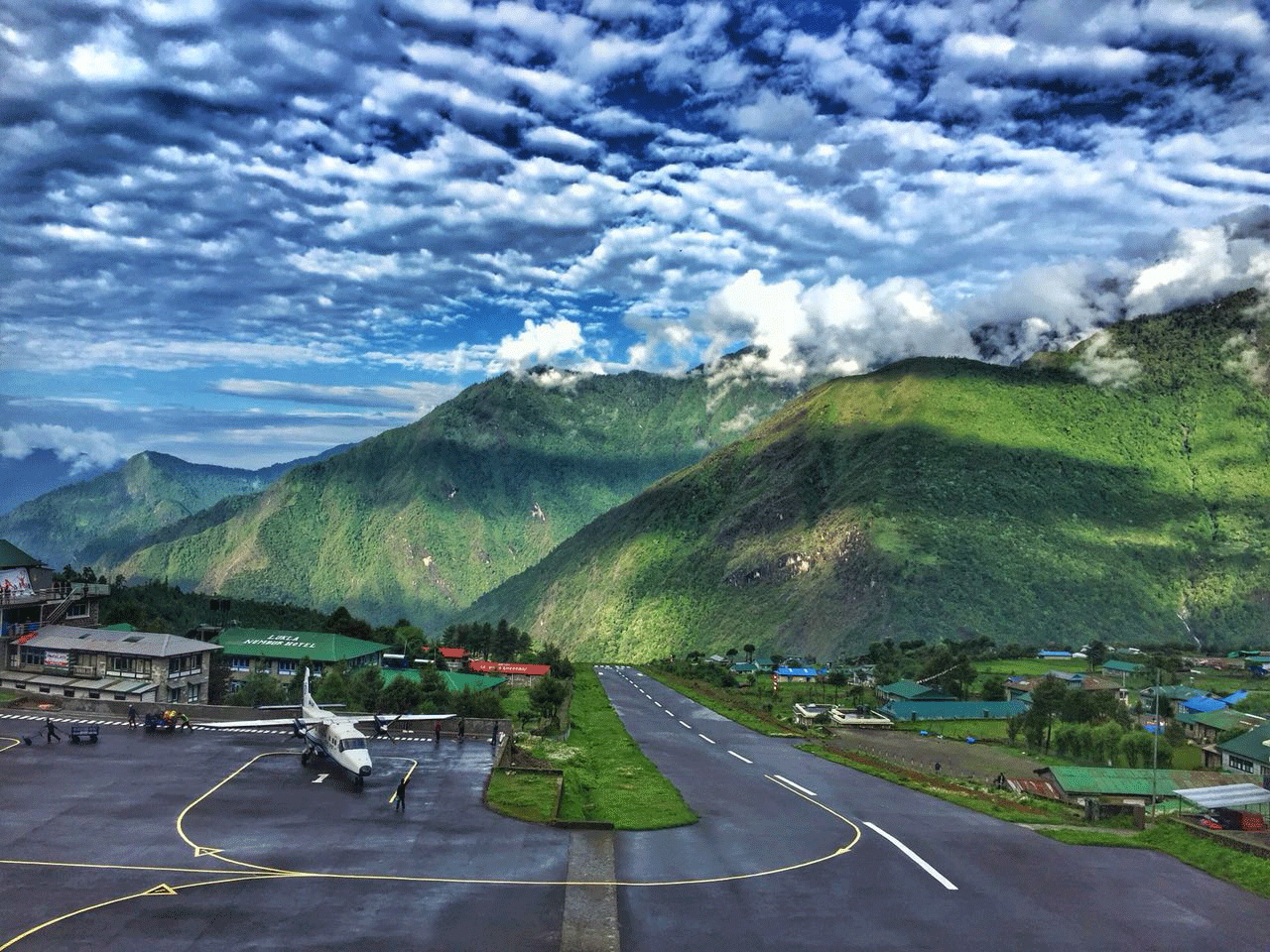 While frustrating, it is critical for safety. Lukla is already known to have the "world's most dangerous airport", so poor visibility probably shouldn't be an additional risk to add to the equation! That also means you should be prepared for some flexibility in your trekking schedule. You may find yourself stuck in Kathmandu or Lukla at the start or end of the trek, until the weather clears. I've heard of some who avoided this unpredictability by choosing to do a 4 day trek down from Lukla to Kathmandu!