Everest Base Camp Trek Weather
Mount Trails
August 10, 2018
Everest Base Camp Weather condition and Trekking Seasons
Everest Base Camp weather and the seasons below are categorized according to four major seasons which are as follows.
You can trek in any season with proper preparation during the whole year. In Nepal, there are 4 seasons, Spring, Summer, Autumn and Winter season.The month March to May is spring, June to August is Summer, September to November is Autumn and December to February is winter. The Everest Base Camp weather is different in every season.
Everest Base Camp in Spring Season
During Spring Season, Everest region is calm. This is the best time to trek any routes in Everest Region . The months of March, April and May is spring, you can find a lot of trekkers from different countries on the trails to Everest Base Camp. The trial is overcrowded but you can get a chance to meet many other Everest climbers during this season.
Spring is the season of blossoms, you can enjoy different species of flowers along the trail in the lower altitudes. Blooming rhododendron flower and the panoramic view of mountain as well as landscapes will give you a pleasant feeling. We will enjoy with varying species of animals, flowers and birds along the way to Everest Base Camp. The average temperature is 17 degrees C in during the day, above 3900 m. when we ascend more higher altitudes, the temperature reaches up to a maximum of 15degrees C during days and the temperature lowers up to -15 degrees C in the night and moring will be chill weather.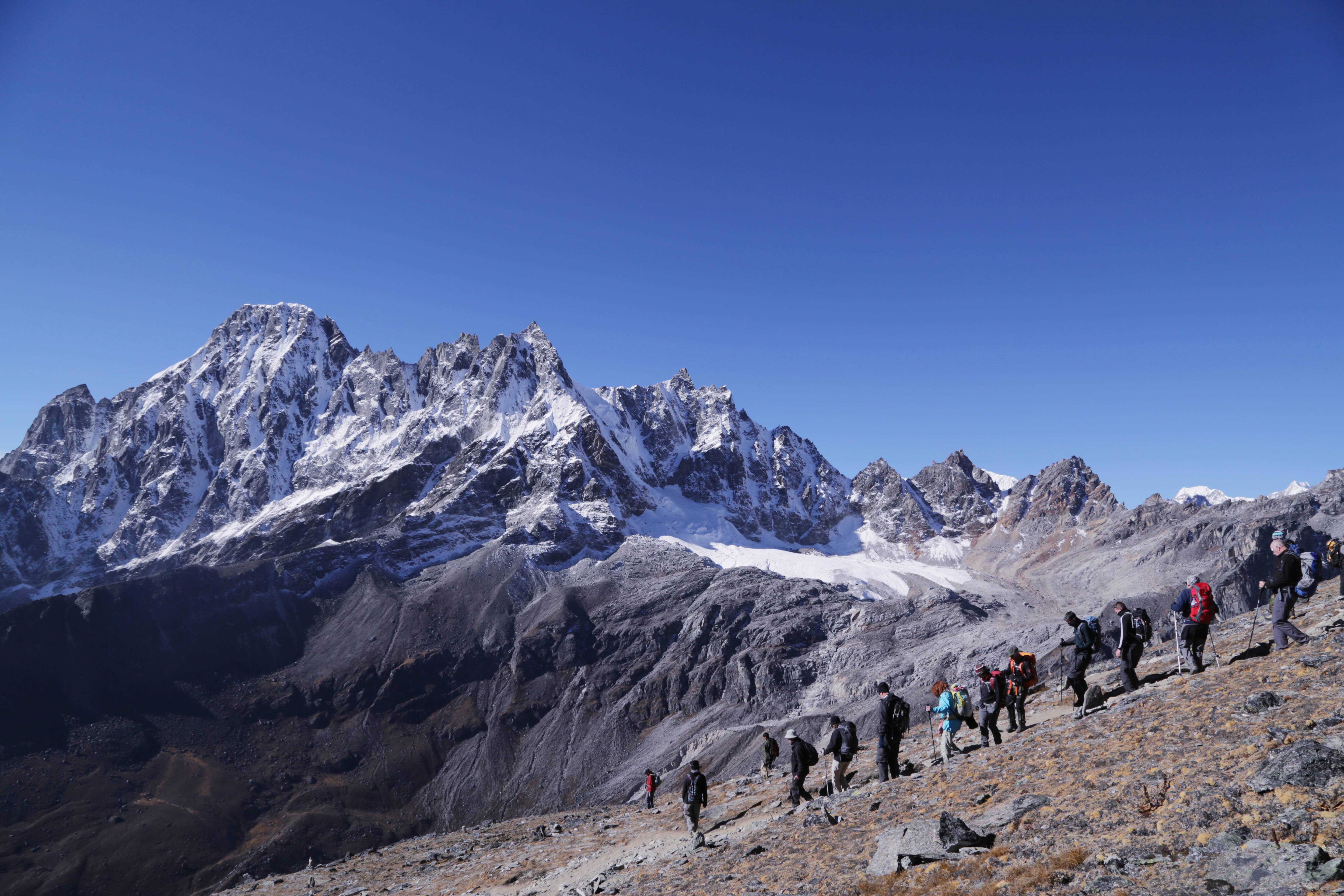 Everest Base Camp in Summer Season
Summer season start from June to August, it is summer in Nepal also we call monsoon season. Due to the monsoon, everest base camp trekking trails is going to be wet and muddy. Summer or Monsoon season is considered to be less favorable time to trek the Mount Everest Base Camp because of the high possibility of poor and cloudy weather. we never know about unforseen cases, up in the mountain weather is unpredicatable so we can blue sky and charming white mountain views.
During the monsoon season there will be chances of landslides in lower hilly region and avalanche in the higher mountain. But its will be the best time to trek because the trial will be so peaceful, This might be the best time to study the flora and fauna of the region.In the month of July, most of local tea houses in the Everest Base Camp trek route will be closed in mid monsoon season.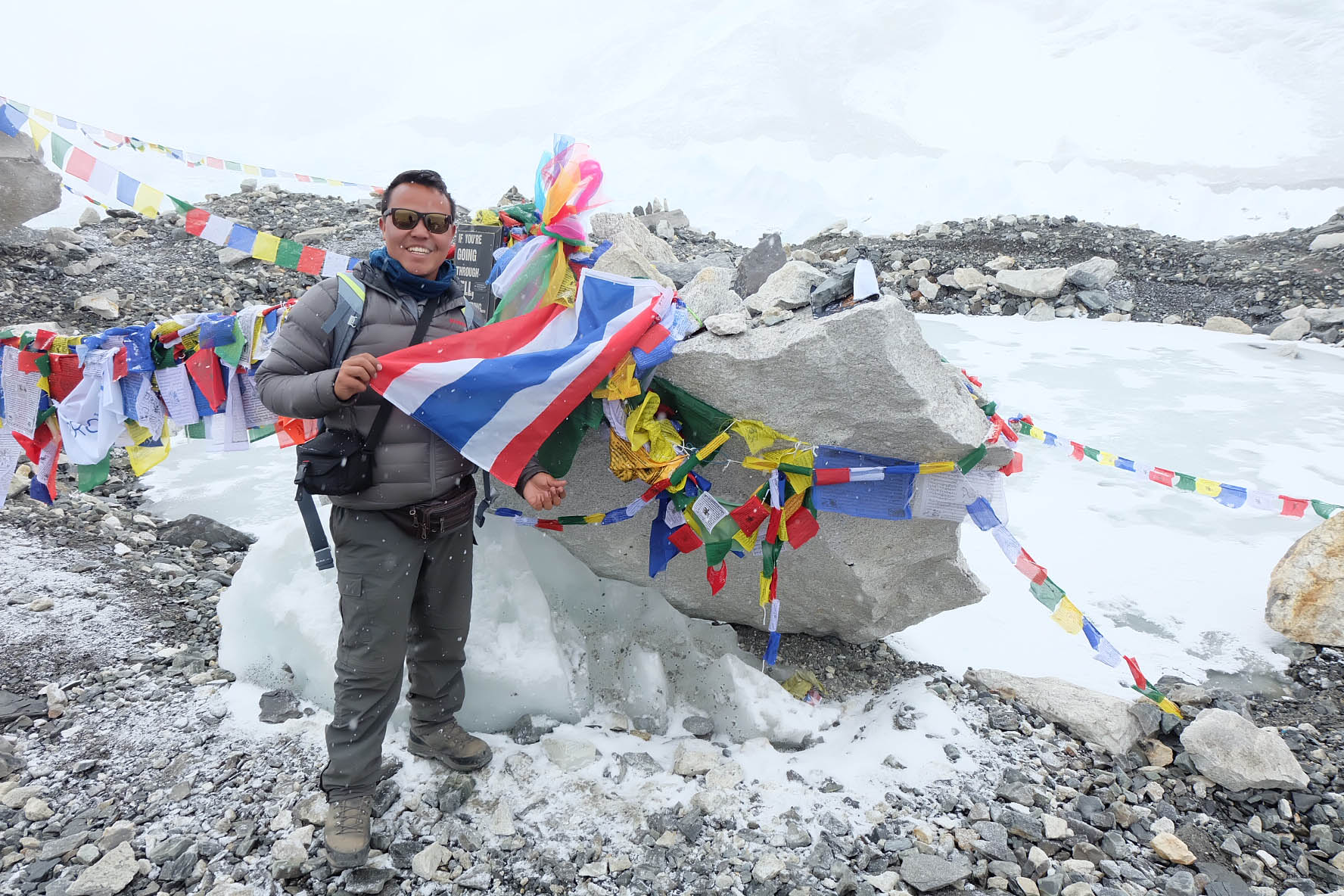 Everest Base Camp in Autumn season
Autumn season (beginning of September to end of November) is the perfect and the most popular time trek any trekking route in Nepal including Everest Base Camp trek route. At this time the weather will be most stable and clear. The sky is clear and we can see the great view of the panoramic mountains. You get to enjoy the spectacular views of mountain and amazing landscapes on route to Everest Base Camp.
Temperature and weather in autumn season usually be clear and neither it is too cold or hot. It is comfortable weather for trekking in autumn season. When we ascend up than the temperature is lower than the lower altitude.
Trekking during the autumn season is favorable for trek in Nepal including Everest Region. Trail will be quite crowded because of many trekkers compare to other trekking season.
This season is good time to experience trekking in Nepal with beautiful Mountain View and waterfalls, amazing landscapes on the trial in the lower region will still be alive.
Everest Base Camp in Winter Season
Winter season is freezing cold in High Mountain (from end of February) and will stay dry and clear except the morning mist and sometimes snowfall. Although the weather is very cold, you can still trek around lower altitude trek (Everest Panoramic Trek) in Everest Region. The weather during winter season will be stable and dry. Almost all the places encircling the peak will be covered with thick cloud and a lot of snow and the chill weather during the winter. On a clear day, you can get a spectacular view of mountains.
If you are geared up then you will have a pretty awesome experience of the winter trekking in Everest Region. The temperature of Everest Base Camp will be around -25 degrees Celsius. The days are a lot shorter and the nights will be colder comparatively. The crowd and traffic are definitely low in this region because it is offseason. Most of the lodges and tea houses will be not busy during the offseason. Regarding the cost, if we are lucky we get to enjoy the discounts and the hospitality.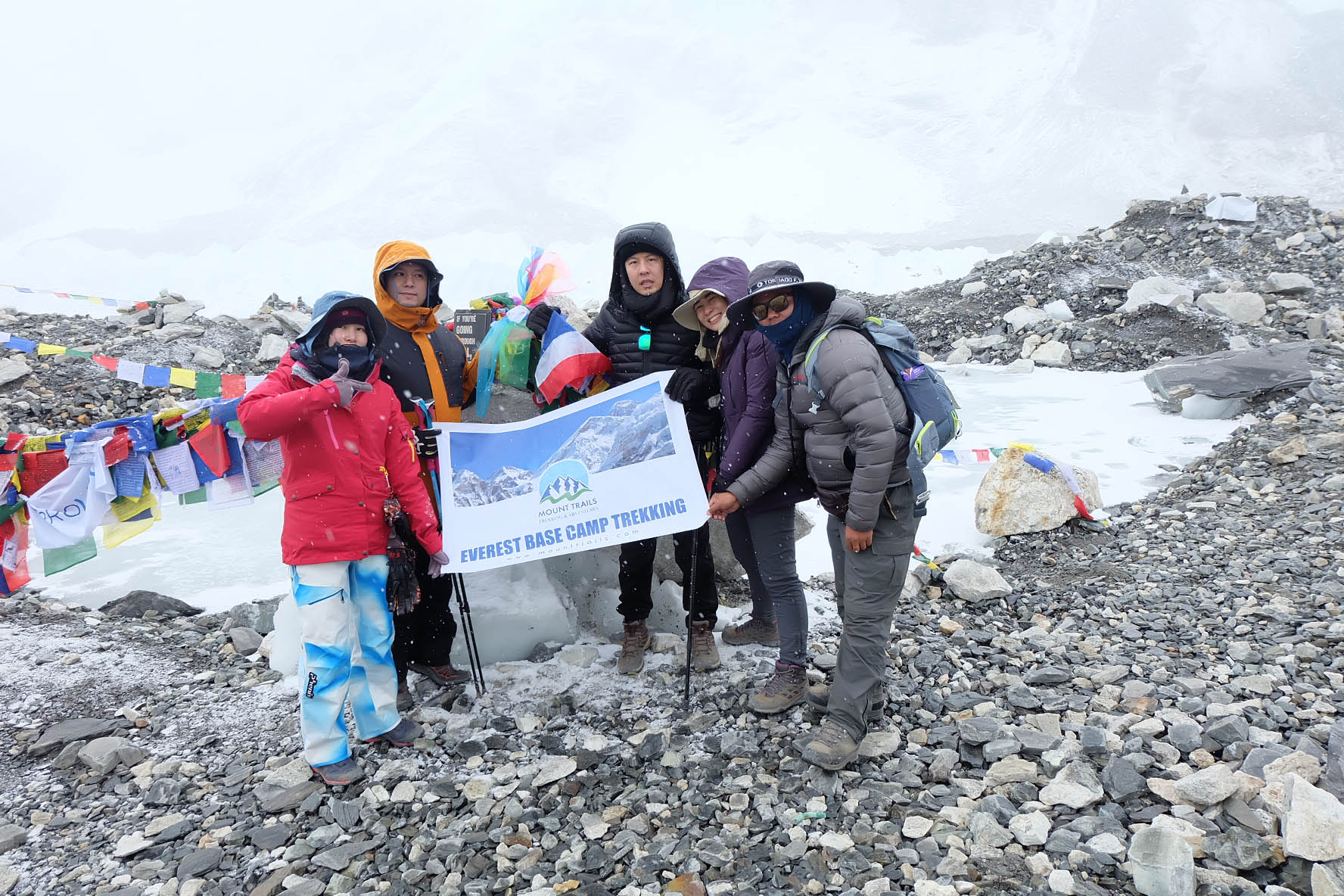 There are several trekking routes to reach Everest Base Camp from Lukla. Mount Trails that goes over the high passes such as Gokyo trekking trails and Mera peak trek will be closed in winter season.
Do you have any question about Nepal Trip ?
Pleas tell us @ [email protected] or whatsapp @ +9779851169212 about your time and interest, we are very happy to answer your questions as well as help you design itinerary as per your time frame and interest to best meet your needs.