Destination:

Nepal

Meals:

Breakfast

Transportation:

Private Vehicle

Max. Altitude:

2,175 m

Min. Group Size:

01 Minimum - 10 Maximum

Escorted by :

Private Guide
Highlights
Breakfast on Mountain with refreshment Yoga 
Travel to a spot perfect for witnessing the area's famous early-morning sunrise
Hike up to remote villages and experience the vivid cultures here
Hike through pine forests, terraces and typical villages
Visit the Chagunarayan temple
Nagarkot where you can relish the unparalleled Himalayan vistas, 5 out of 8 highest peaks of Nepal can been seen from here in a crystal clear day along with lots of 7000's meter and 6000's meter high peak.Nagarkot is the highest point near kathmandu valley from where we can see the 360 degree panoramic views of the kathmandu valley in the west, himalayas in the north and deep lush jungles in the south and east. 
Breakfast on Mountain trip start from kathmandu early morning, we drive to nagarkot to see the sunrise over the Himalayas, enjoy the hearty breakfast over the cafe terrace. After check out, we start our nice walk to changunarayan about 10 KM where you can enjoy the nature beauty with valley views as well with verdant valleys and lush greenery. After the lunch, we do 360 degree panoramic hiking around nagarkot or hike to Changu Narayan temple, world heritage site temple dedicated lord Vishnu, God of preservation or if you want some more endorphins flowing in your brain to keep your body moving and keep your brain happy, head to Changu Narayan temple, world heritage site temple dedicated lord Vishnu, God of preservation. On the way, you will pass through Tamang village, the hill people on the first half and the remaining half part through pine forests until you reach the magnificent artistic woodcarving temple of Changu Narayan temple.
Hotel Pick Up
Time: 4:30am (The operator will reconfirm the pick up time in advance. Please be at the hotel lobby 10 minutes before the scheduled pickup time
1hr drive to Nagarkot hilltop to catch the sunrise
Watch the sunrise and have breakfast atop Nagarkot Hilltop
9:30am 360 degree panoramic hiking around nagarkot or hike to Changunarayan approx. 3-4 hours
Drive back to kathmandu and drop off at hotel
Additional Information
Please note - The sunrise view cannot be guaranteed as it completeley depends on weather, seasonality, clouds and other natural factors that can't be controlled by us or our operators. No refunds will be provided in such cases
Don't forget to bring a camera and dress warmly or bring a jacket
Terms & Conditions
Full refunds will be issued for cancelations made at least 24 hours prior to the activity
Itinerary
On a clear day you will get a chance to see long range of mountains and Mt. Everest too from Nagarkot. It's a great idea to break your looking at those magical views and finally see the sunset over Kathmandu Valley and drive back to Kathmandu.

Nagarkot is very close to the Kathmandu and the most popular hill station for early morning sunrise and panoramic Himalayan views. It is situated 32km north-east of Kathmandu Valley and can be reached by car in one and half hours.

Energy and mood booster hiking
Hiking around Nagarkot is very beautiful walk in lush greenery inside pine trees with stunning views of unobstructed landscapes, deep valleys with villages and farmlands on the way. There are some long staircases on the way which can be quite tough but the natural surroundings will make you forget all your fatigue and will give you a refreshing break from stressful life with lots of creative juices flowing.

Add- ons
Morning Shift
with Surya Namaskar (Sun Salutation), leaving you feeling light and refreshed for the day ahead.

Evening shift ( Optional )
Evening with Chandra Namaskar (Moon Salutation) or Yoga Nindra, to encourage complete relaxation and deep sleep.
Trip Cost Details
Cost Include
Kathmandu to Nagarkot and Changunarayan to Kathmandu transportation as per group size
Breakfast on mountain 
Expert tour guide
Entrance fees
Hotel pick-up and drop-off service
Cost Exclude
Personal Expenses
Travel Insurance
All the expenses which is not includes in "cost includes" section.
Tipping ( Tipping is expected)
Trip Map
Client Reviews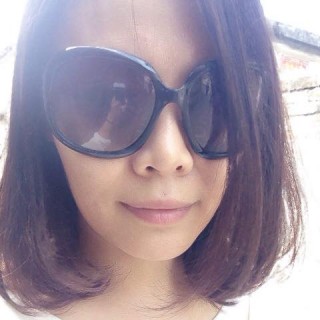 "Unforgettable..."
I got to know Durga  from one of my friend  who highly recommended him saying he could arrange trip to Nepal. He was a very nice guy. Although I did not go longer trekking but i try out a day hiking with him. It was the best experience ever. I stayed with Peace home family in his home It turned out Durga is more than nice. He is a highly experienced and trustworthy person, always ready to help. His profession guaranteed the safety, his humor brought much happiness and his consideration and kind heart made me feel like at home. Thank him so much for giving me such wonderful experience…
Useful Info
Transportation
Nepal has basically two types of road transportation local and private where we mostly recommend you to use private transport with the green number plate which represents for tourist only. We have less road construction for a one way facility so roads are full of traffic where tourist transport are given more priority and are driven by a well experienced drivers. We advise you not to travel in the roof of vehicles in excitements, is an accidents takes a place the insurance don't really cover this
Meals what we serive 
Nepal has a huge variety in different foods. You will experience the vast array of wonderful foods found in the different destination. Your guide will help you with the menu selection and make sure that you get the best value meals possible. Far rafting trips and camping treks, our camp cook will prepare delicious meals. On every trip you will have a flexible opportunity to manage your budget and enjoy the test of large variety of dishes.
Field Crew 
We provide you a highly qualified and trained leader who can manage your trip to be more wonderful. In order to match your requirement the leader will be selected officially. The other crew member who seems very helpful and polite will be there at your service at anytime. However in tourism crewmembers and porters hopes for your kind tips at the end of the services so we would like to recommend you to put on some tips to locate amazing smiles and thanks.
Health and safety
We carry a first aid kit with the standard medicines prescribed by trekking doctors. We recommend you to consult your doctor at least 2 months prior to the beginning of your trip. We suggest protection against malaria, tetanus, typhoid etc. Acute mountain sickness is caused by going up high too fast and can be dangerous if all the warning signals are ignored. Altitude sickness has a potential to affect all the travelers from 2500m and higher. In case of serious sickness or a casualty, we will do everything to transfer you to nearest hospital. Regarding your safety the leader or your trip guide will be always around and will instruct you with every possible danger that can say hi to you on your adventure.
Altitude
When you trek in the mountains there is high chance of getting altitude sickness. You better collect information about altitude sickness before you start trekking. High altitude sickness can happen to anybody – old or young, in a good shape or not. Being in hurry in the mountains of Nepal can be deadly. Your body can adjust to this altitude, but only if given enough time. You better carry a light weight because carrying a heavy pack can predispose some people to altitude illness. So we recommend you to give your loads to porters. If you find symptoms then you must descend down at any cost. The symptoms are totally different from one person to other. Sometimes you might feel headache, you may feel you need to throw up, your fingers may go slightly numb or you may start breathing heavy. If you have these kinds of symptoms you should stop at this height. Drinking lots of water can help you out. We highly recommend you not to take any pills to avoid headache or other illness because this has taken so many people to death.
Safety
We recommend that you check your government's advice for their latest travel information before you travel any of the places and make sure your travel insurance covers you for all areas your itinerary covers. You better keep your passport and money in the neck wallet or money belt when you travel for the safety of your passports, air tickets, and money. You don't need your expensive jewelry to be with you on a travel so keep it at home. Your leader will accompany you on all the activities, however if you have an own interest on different activities on a leisure time you can pursue but remember this activities you undertake are not the part of our trip itinerary. Some parts of the trails between Lakeside and Sarangkot hilltop goes through a jungle, but we will be walking in a group and your leader will ensure your safety.
Trip Note
Insurance
We highly recommend you to get travel insurance before you travel with us. We require that to cover your medical expenses including emergency repatriation. This is policy which also covers your personal liability, cancellation, curtailment and loss of luggage and personal effects which is strongly recommended for you. You leader will need to see your evidence of your travel insurance and the insurance company's emergency contact number before you join the group for your trip.
Responsible Travel
We have an aim to connect people to people no matter from which place from you are. Exchanging culture and learning about each other's tradition with the heart full of respects. It is important to remember that what may be acceptable behavior, dress and language in your own country, may not be appropriate in another.You should be considerate of Nepal's customs, traditions, religion and culture. It is better you dress modestly and respectfully especially when entering places of worship. You can bargain at market it is more fun when you put smiles on your face. You can learn some local language and don't hesitate to use it. Simple greetings can make a huge difference. Buy locally made products which support local artisans and helps keep traditional crafts alive. We recommend you to ask and receive permission before you take picture of people including children.