Read Reviews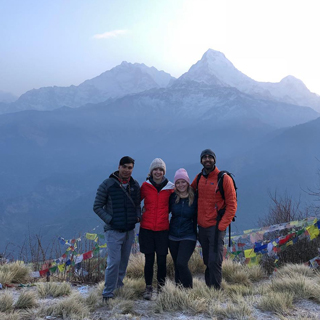 Wonderful Experience
We had such a great experience in Nepal, and a lot of that is thanks to Durga. We were there for two months for an internship and wanted to do a trek near the end of our time, so we met with Durga when we first arrived in Nepal. He helped us to plan our trek (and was very accommodating and patient when our dates changed multiple times!) and set us up with the best guide ever, Chuda. We then stopped in to see him and eat breakfast (you must go to Yala Peak Cafe!) almost every weekend and ask for advice about weekend trips and things to do in Kathmandu. He was so helpful and really made us feel like we had a good friend in Nepal looking out for us. I can't say enough about how great Durga and his guides are and what an amazing experience we had with him and on our trek!
The memorable trip
This trip is one of the most incredible travel that I ever experience. The host was very genuinely and welcoming throughout the trip. If I have a chance to go back, I would love to visit this place once again. During the stay, I have learn a lot about places yet l also learn about the culture in Napal. I would recommend to visit this place especially with this particular host. I can guarantee that will be one of the most memorable trip as I experienced.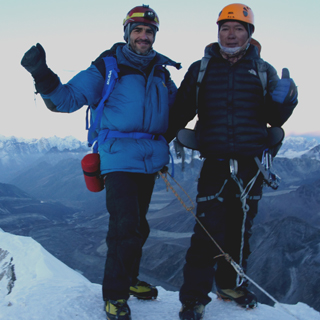 Excellent Service from Durga - Mount Trails
We had a very impressive ascent of Island Peak, everything works well.Many thanks to Durga, for the organization, including the start and the end of our trip in Kathmandu in the lovely hotel Yala Peak and Yala Peak Café, where we felt like home. Absolute recommendable. We came back!!!!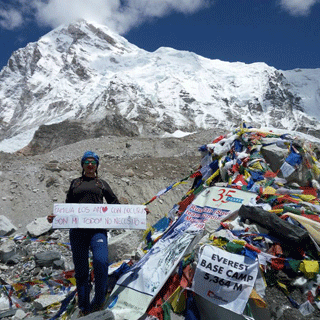 Perfect organization according to my personal needs to go to Everest Base Camp
I travelled to Nepal to volunteer while working remote, and I didn´t have too much time to do the Everest Base Camp within the recommendable timing (12 days including Kala Pathar), but Durga helped me to organize my itinerary to meet my expectations.
I didn´t have to worry about anything!! Durga sent me the checklist with everything that I was going to need there, and my guide went shopping with me to get good quality items, and he also sent me key information about the High Altitude Thickness.
I enjoyed every single moment in the Himalayas, Chuda my guide knows by heart all the routes, and he was adapting his pace to my physical conditions, offering me his help all the time. 
I decided that it was better to start the treks very early in the morning, because the weather conditions were perfect until 11 am (after that time, the weather was windy, foggy, sometimes raining, etc), and my guide accepted to proceed like that.
I was able to make my dream true thanks to Durga and Chuda. Fully recommended!!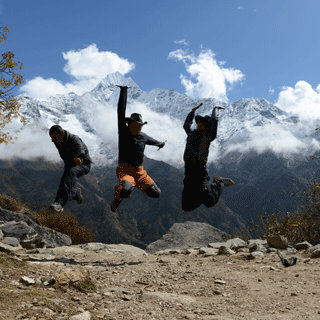 Perfect Everest Trek Arrangement
I spent very memorable days in the Everest region in Nepal. I used to dream to see this highest peak of the world and now I arrested it in my camera. My guide arranged everything and helped me a lot. He did not let me feel tired and boring. I have read about the Manaslu region and willing to go there with this company again. I like to make a strong recommendation.